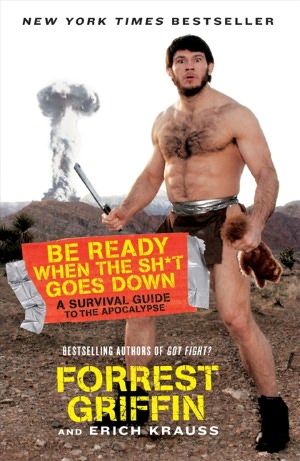 Not only is Forrest Griffin an entertaining top ranked MMA fighter in the UFC and winner of the first season of "The Ultimate Fighter" television series he can also put together an amazingly useful and hilarious book. That is just what he did with the release of "
Be Ready When the Shit Goes Down: A Survival Guide to the Apocalypse.
"
Throughout the book Forrest provides quizzes, guides, and humorous stories that are inspired by the question, how will you fare during the apocalypse. He even offers a money back guarantee if you die using any of the information in the book. That sounds like a pretty legit deal if you ask me.
Home