I

t's march and that means we have to start thinking about spring and summer activities again. One excellent activity to focus on is kayaking. Kayaking is a great way to have fun and socialize with your friends. You can do it pretty much anywhere that there's water so technically 70% of Planet Earth is Kayak compatible. We even found some
cool kayaks you can use to explore with and get a good upper body work out with, at the same time.
So this spring/summer try kayaking instead of getting all greased up and lazily flopping your fat body around on a beach?
Choosing a kayak may seem tough at first. There are
ocean kayaks, fishing kayaks, recreation kayaks and more. So how do you choose? The question you should ask yourself is "where am i going?" If you spend your summer at a quiet lake resort then a simple recreational kayak like the
Vapor by Old Town Canoes
may be all you need. If your taking the kiddies to the beach and want to hit the waves or show off your triceps then an ocean rated kayak like the 9-Feet Frenzy by Ocean Kayak would suit you better. If you need to have adrenaline constantly flow through your body this summer and want a fast, fun ride,
then a professional white water rapid kayak like the Green Boat Whitewater River Kayak by Dagger is where it's at.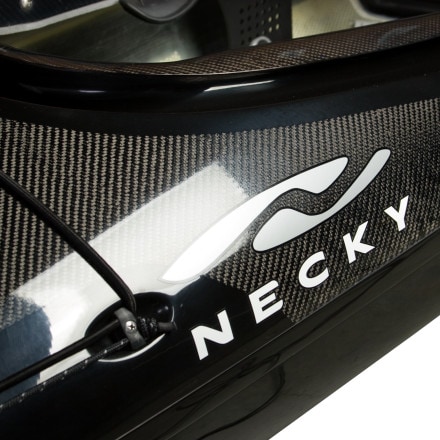 This next one is for the classy, die hard, true adventurer. We even put it in its own paragraph. It is the Carbon fiber Necky Chatham 16. This is for a real deal, allcoolshit lifstyle living champions at life. Necky Chatham kayaks in general are not for bullshiters that went into a cave once or did a few miles down some lazy river to post about it on facebook. If you talk about how cool you are with friends because of your kayaking skills this one is not for you. This kayak is toughest, and best performing kayak available today. You can read more about its awesomeness below.
Now that that's settled here is a list of the above mentioned kayaks and some others in between, and don't forget to buy a Dry Case waterproof phone case for your phone because Kayaks aren't exactly cheap and you don't want to add a phone to the pricetag.
10 Vapor by Old Town Canoes
The 10 Vapor by Old Town Canoes. This sporty looking recreational Kayak is perfect for lakes, and lagoons. They are very durable, and will last a long time. They are about 10' long, 28.5" wide, and weigh about 48 pounds.
(Buy It)
Fishing Kayaks
Here we have an inflatable fishing option. This kayak is called the Straightedge Angler by Advanced Elements. it has a high back seat with lumbar support along with an accessories frame for holding your rod or putting a fish finder on. It's 9' 8" long, 35" wide, and weighs 41pounds (18)kgs.
Click here for more info
Touring Kayaks
Jackson Kayak Journey 14
The

Jackson Kayak Journey 14
is for the
adventurer whose road isn't a road at all. It's built for stability and speed out of a hard resin shaped for maximum speed. The Journey 14 has enough storage for multiple day journeys. The Kayak is 14' long, 24" wide, and weighs 56 pounds. It's
recommended
for open water touring and has a lifetime warranty. Click Here for More Info
Whitewater Rapids Kayaks
Dagger Green Boat White Water Kayak
The
Dagger Green Boat is an 11.5 foot white water rapids kayak. it's made out of a hyper-resin polyethylene called exolar. It's the most agile and responsive kayak on the market. The Dagger Green Boat is about 11.5' long, 25.25" wide, and weighs about 55 pounds.
(Buy It Now)
Ultimate Bad Ass Kayak
Necky Chatham 16 BCS
This is the Necky Chatham 16 in Black Carbon Fiber. Ultra durable carbon fiber encases this beautifully streamlined Kayak making it extremely light weight. The Necky Chatham cuts through choppy and rough water with ease because of its low profile and perfectly balanced design. The Chatham has a

luxurious

cockpit with a molded touring seat, and an adjustable back band for support. It's 22" wide, 16'5" long, and is

relatively light weight at 46 pounds. (Buy It)Can't find a link to buy it anywhere. It may be available at Backcountry.com
Kayak Deals
Home