These illustrations were made back in 1910 by French artist Villemard

. They were his vision of what 90 years into the future would look like. Some things were way off for example he thought horses would become so rare that people would pay just to see them. His thoughts on our use of aviation had some accuracy. We put some current pictures that have some similarities beneath his. Enjoy.
In 2012
those things are everywhere.
Lots of people do pay to see them... Lose races.
Projection telephone.
In 2012 we have Facetime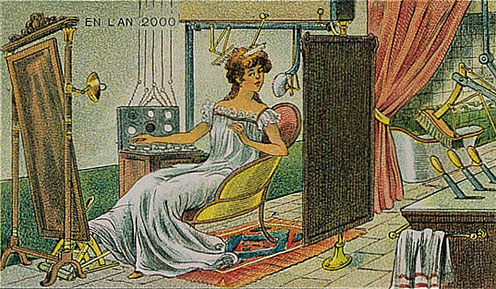 Machines that apply makeup by pushing a button.
In 2012 we just use plastic surgery.
Automatic machines used for building.
In 2012 we have many choices but still need working human bodies.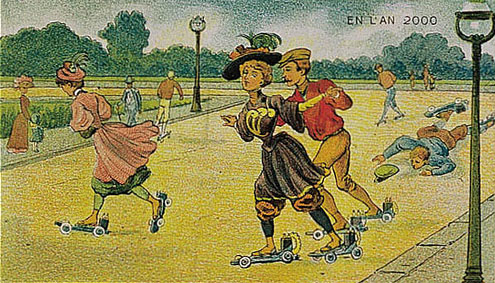 Motorized skates.
In 2012 we have Segways
Plane air-sea rescue.
In 2012 we have Coastguard helicopter air-sea rescues
We don't have flying police but the pic reminded us of the Red Bull air race
Spy helicopters.
In 2012 have surveillance drones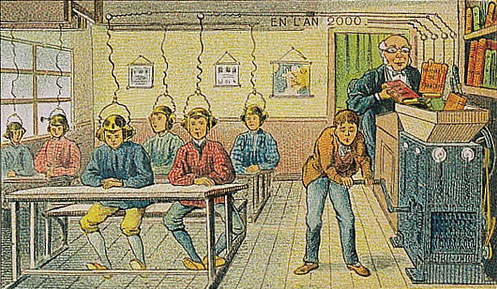 Schools equipped with audio books.
In 2012 schools issue students iPads instead of textbooks.
Home