These awesome metal sculptures are made by a company in Bangkok, Thailand called Kreatworks. They are built in a style known as Steampunk. Steampunk is sub genre of science fiction/fantasy where the settings are based in times where steam power is widely used. Many sculptors are attempting this style of art but from what i have seen Kreatworks' is the by far the coolest.

Their statues are anywhere from 1ft to 9ft high, and various weights. They use recycled metal with the utmost regard for detail and quality as you can see from the pictures below.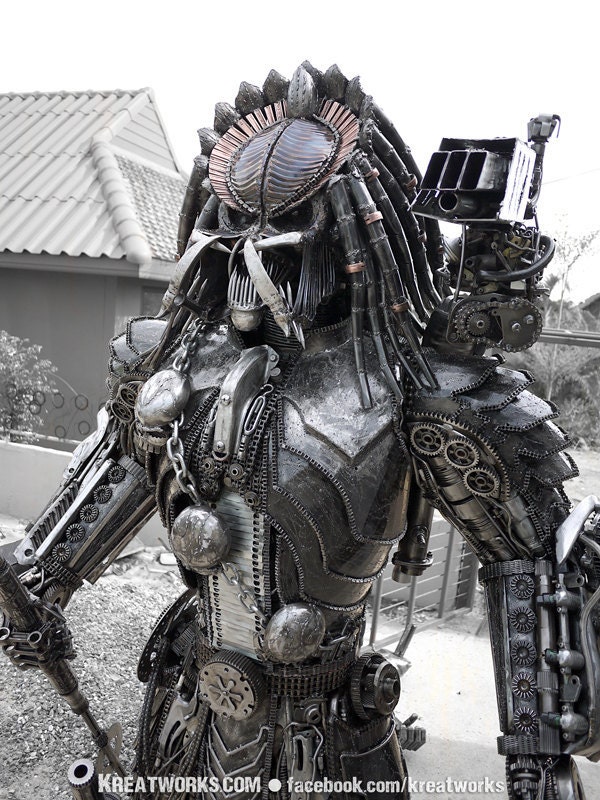 You can even purchase a Kreatworks Steampunk sculpture. They are priced anywhere from $50 up to $10500 and are listed for sale on Etsy.com. There is a pretty nice selection.